This Spring we get to witness some serious bidding for chinese fine arts. On the 8th of April, some new world records set at
Sotheby's
in Hongkong : a ceremonial pearl necklace & an enameled box all from the Qing dynasty were among the few which really stood out for me.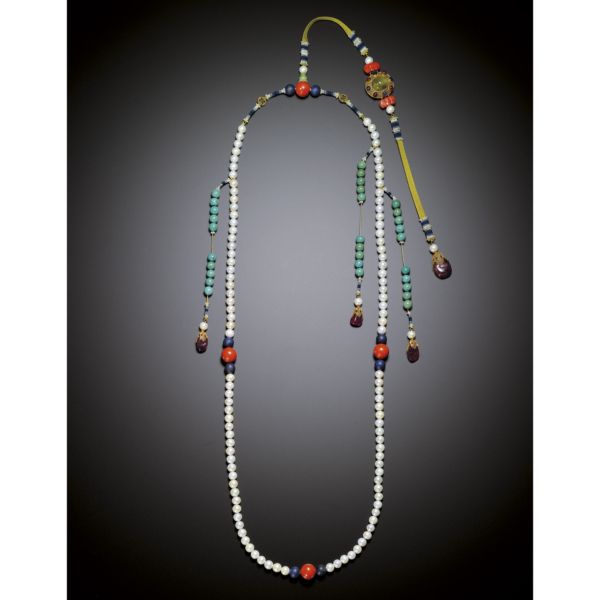 Hammered price: 67,860,000 HKD/ (8.7 million USD)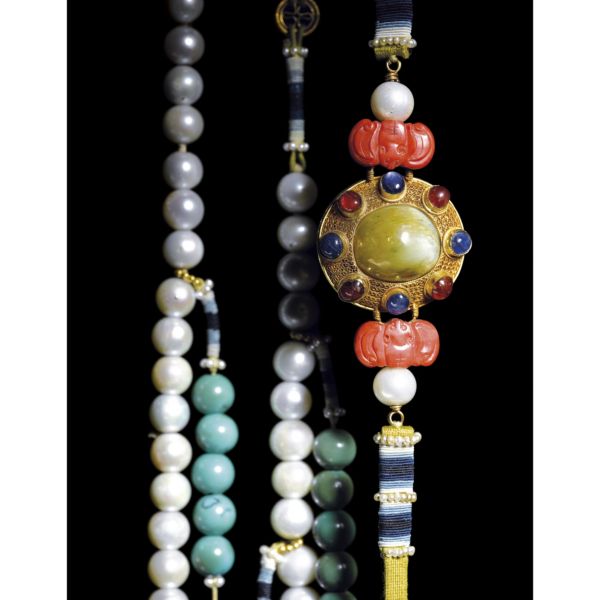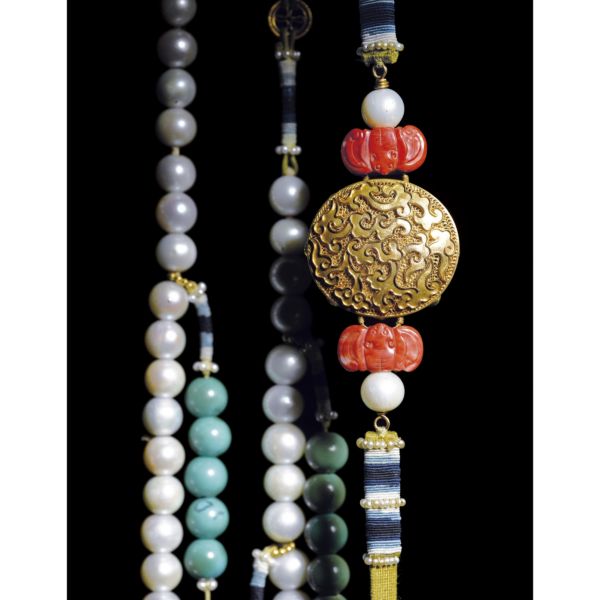 After a total of 61 bids, this imperial necklace set a world record for any Imperial jewel at auction. Consisting of a strand of 108 freshwater Eastern pearls, this crown jewel is exquisitely put together with a mix of lapis lazuli, cabochon quartz, spinels, sapphires, coral bats, tourmalines (rubelite beads) silk, seed pearls, turquoise. What's most enchanting is the suspended gold filagree oval plaque seen here.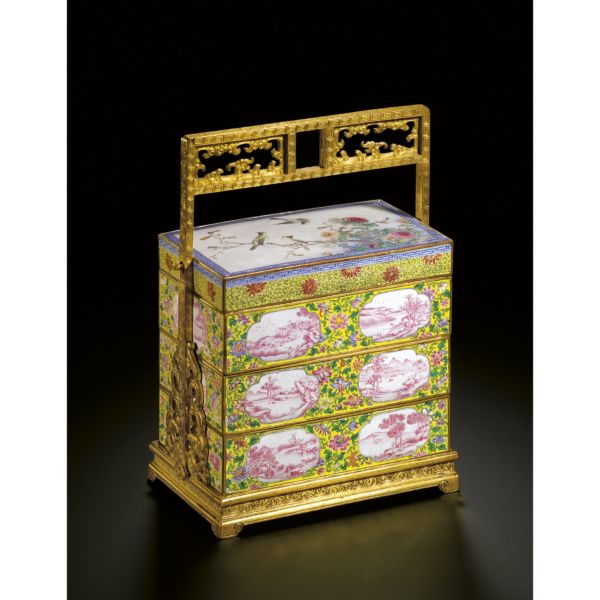 Hammered price: HK$27,540,000/US$3,530,769
Such fine enameled work!!! This Qing dynasty box composed of three removable interlocking trays and a cover supported in a gilt-bronze frame. The lemon-yellow color contrasted by the interior and base enamelled in turquoise blue, with all that rich details all around makes it world record for a Beijing Enamel.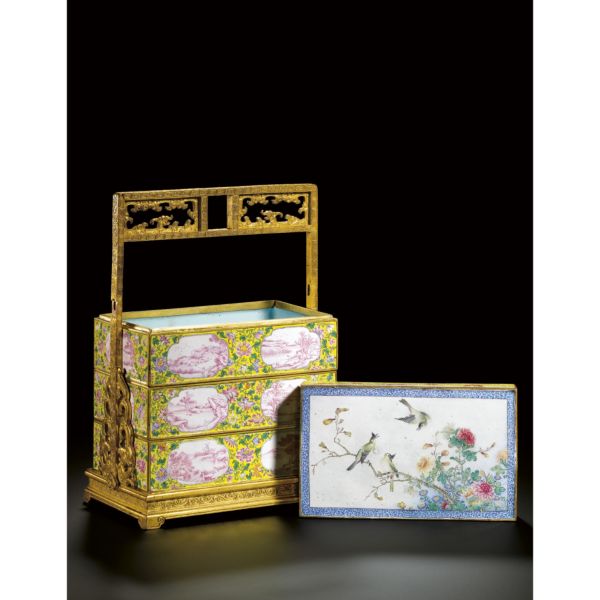 Image from
Sotheby's
and
artdaily.org
After seeing such fine work, I am more inclined to visit Taipei one day. I was once told by a customer that
Taipei National Palace Museum
has quite a spectacular collection of enameled works.